Linking up with
Holly
today! First time I've seen this link-up and I love it!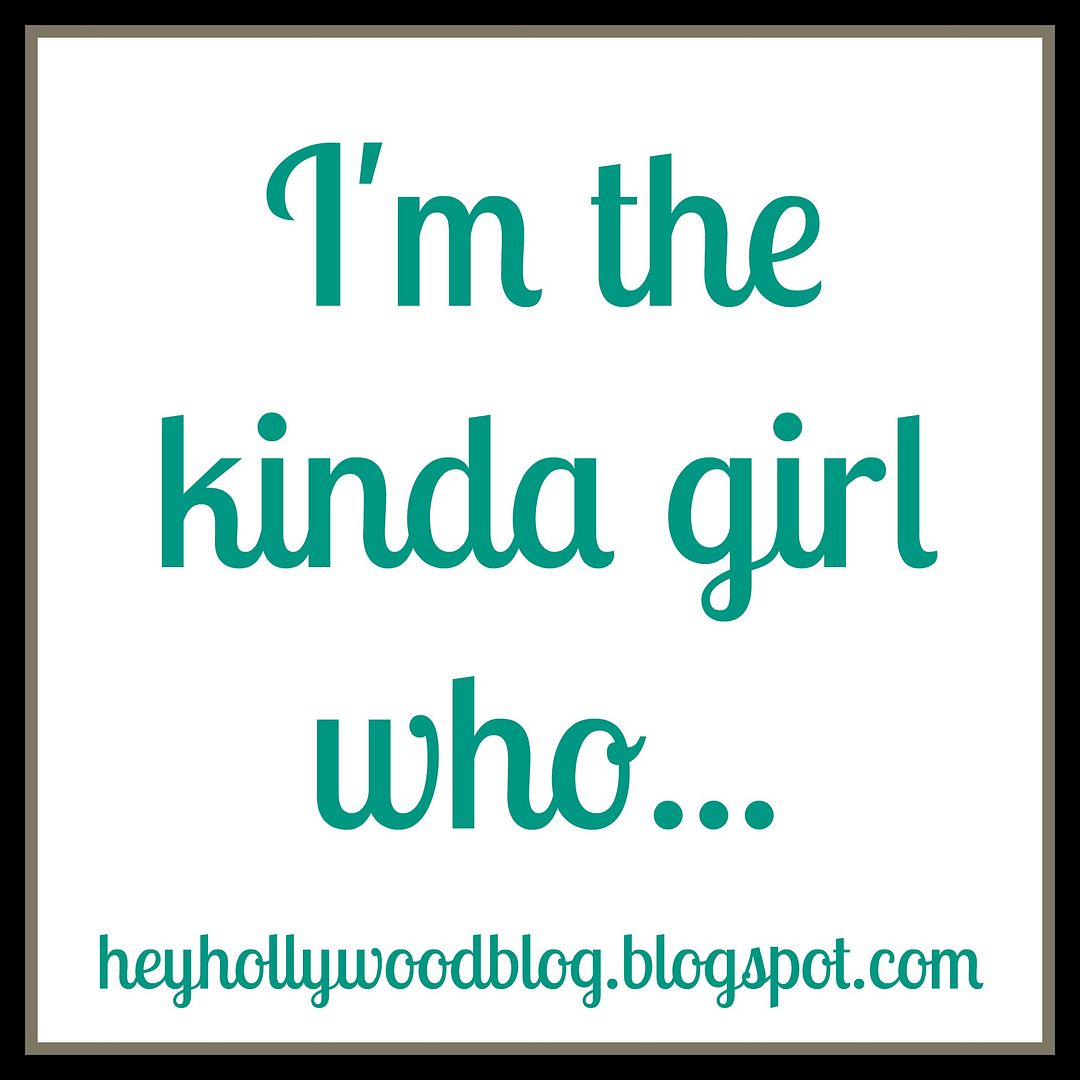 I'm the kinda girl who...
...Would rather go to a sporting event for date night than something romantic.
...Lets her daughter stay up a little later sometimes because I love hanging out with her.
...Loves hanging out with her son too, but he gets cranky and basically begs for bedtime.
...Color coordinates her planner.
...Gives in to temptation way too easily when it comes to sweets.
...Loves bubble baths and takes one almost every night.
...Would rather stay home with my family than go out.
...Loves to teach my kids new things.
...Loves to find new blogs.
...Isn't really a "hug person". I don't mind if someone hugs me, but I'm not the type to initiate it.
...Never thought I would have a blog.
...Loves to act silly with my kids.
...Likes to please people (a little too much) - something I'm working on!
...Cannot make a decision to save my life.
...Has to sleep with a fan.
...Has to check on both kids before I go to sleep and cover Kase up with his blanket.
...Is very hard on myself.
...Cares too much about what others think.
...Never wanted a pet, but lately been thinking it would be fun to have a dog or cat (my husband would NEVER go for this).
What kind of girl are YOU?
I'm also a girl who is obsessed with Instagram, but don't have many friends on there yet. Leave me a comment if you're a fellow Instagram lover. I'm "amykattre"