It's mostly The Good though!
I've mentioned in a couple posts about our sippy cup/straw cup debacle. As I started typing up a whole post about it, I figured I'd share some of my other favorite mommy products, along with some not-so-good products. Please remember that these are my opinions. I am not an expert and I'm sure a lot of you use some of the products that I say are bad or unnecessary. These are just my opinions and experiences. I'll save my favorite toys, books and other educational products for another post.
The Good
Tommee Straw Cups - Kyla is still refusing regular sippy cups and will only use straw cups. I don't have a lot of expectations for a straw cup other than it shouldn't spill or leak. These are great! We've had them for almost a month and they have never once leaked. Even after being thrown across the room or tossed off the kitchen table! Why didn't I find these sooner?
A good swaddle - I don't have a favorite brand, but Kase is currently using this Halo one. I prefer the ones that zip and then velcro. I absolutely believe in swaddling my babies and believe that is one reason why they sleep so well! I swaddled Kyla until about 7 months because she loved it! I don't think Kase will last as long, but we'll see!
Johnson's Lavender Baby Shampoo - This stuff just smells amazing! You can catch me randomly smelling Kyla's hair throughout the day because I love it that much!
Johnson's head-to-toe baby wash - This is what I use for Kase (hair and body) and Kyla (body) and it is great.
Target Baby Nighttime Lotion - I used to use the Johnson's nighttime lotion, but the Target brand is much cheaper and the exact same ingredients. I also believe this helps my babies sleep (and smell good).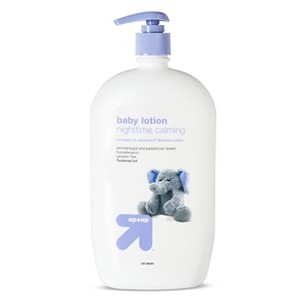 Baby Carrier - I just happened to have a Bjorn, but there are hundreds of different kinds. I like my Bjorn, but I'm sure there are plenty of other good ones. I started using mine a lot lately so I can get dinner ready while holding Kase. I plan on taking Kyla to Toddler Time again soon and plan on taking the Bjorn along for Kase.
Kyla and I when she was about 3 months
Munchkin bowls and plates - Colorful, inexpensive and do the job!
Munchkin Snack Bowls - I had never seen or heard of these until Tyler's cousin's wife had Kyla and I over and she had them. I went straight to Target when I got home and bought some. They are awesome and I no longer have Cheerios dumped all over the living room :)
Thirty-One Products (of course) - Every mom needs a good diaper bag. I used the Casual Cargo Purse for a long time, but I'm switching over to my new Cindy Tote for the Fall/Winter.
Casual Cargo on the left, Cindy Tote on the right
The Bad
Playtex Straw Cups - Specifically the ones shown below. I can't even tell you how much these leaked or spilled. Our living room carpet has so many milk stains, it's ridiculous! Milk would always be coming out of the straw, no matter if it was sitting up or tipped over. Tyler and I have said a few curse words under our breath about these cups! They will not be missed!
The Unnecessary
Any type of diaper pail - They are a great thought, I just think they're a waste of money. Personally, I don't really want wet or stinky diapers stocking up in my baby's room. When we're done changing diapers, we take them right outside to the big garbage in the garage. It's not like we have such a big house that I have to walk forever to throw it away. And it's one less garbage bag I have to change. It just seems a little gross to me.
Wipe Warmer - Again, I just don't see the need. Sorry Kyla and Kase, your Mama wipes your butt with cold wipes. You don't seem to mind though ;)
I am not getting paid to review these products. These are strictly my opinions.
What products to you love? What things do you think are overrated?