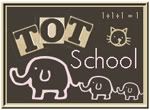 Kyla is 16.75 months old
This week we did a lot of different activities, mostly focusing on the four colors we've learned so far (red, blue, green, yellow).
I found this ice painting activity on Simply Alicia's blog. I filled an ice cube tray with water and then put our four different colors of food coloring in the water to make colored ice.

The next day we got one of Daddy's old plain white shirts and laid it out on the table. I let Kyla color the tshirt with the colored ice cubes. Yes, she wanted to eat the ice. Yes, it was messy. But some messes are just worth it :)




Here is our finished product...




I plan on using it as craft/paint shirt. The best part of this was that it's completely free (if you have an ice tray of course). And if your little one does want to eat them, it's just water and food coloring! As you can imagine, Kyla's hands were really messy (and her forehead was somehow full of color), but it all came right off in the bath tub!

For our next activity, I took three colored pieces of paper and did a matching activity with our foam shapes. I taped the paper to the table so they wouldn't move around on her.



Being such a great listener while I told her how to sort by color :)
And of course...she would rather stack than sort.
She was clapping for herself for completing the stack :)

We also did Do-A-Dot painting, but Kyla is mostly interested in taking the lids off and putting them back on.





I did a transferring activity with Kyla this week using Cheerios, which was also great practicing using a spoon. She can use a fork pretty good now, but still struggles with a spoon. I put the cereal in one bowl and modeled how to use a spoon to transfer it into the other bowl.



She would much rather use her fingers, but she was still doing the transferring from one bowl to the other. I was happy with that. She took almost all of them from the green bowl and put them into the pink one. Not a lot of spoon practice, but transferring is still a great skill, regardless of how she does it.



And every once in awhile she would drop one while transferring so of course she had to eat that one :)
She did like to stir them with the spoon, but no scooping.
Here are some other things Kyla enjoyed this week:
Wooded bead maze
Stickers on red paper
She's getting much better with her favorite puzzle.
We went to the Children's Museum this week. Kyla is a little young for a lot of the things there, but she still loved it.
Playing babies with Daddy
The coloring table was her favorite spot. She enjoyed stacking the crayons.
My brother came over today to hang out and grill dinner. Kyla had a blast playing outside, writing with sidewalk chalk and getting lots of exercise!
Oh, and I have to share a very proud Mom moment...see the blue square I drew on the ground? She pointed to it and said "blue"! That's my girl!
This was one of my favorite weeks. Kyla is so much fun and really starting to show progress in a lot of areas. I just love how she looks right at me while I'm teaching her something and seems to love our school time together.
To see what other Tot School mom's are doing, go here.